Why Rachel & Gryffindor Made The Switch And Kicked Kibble To The Curb
Meet devoted pet-parent Rachel and her heart-meltingly adorable pup, Gryffindor (it's highly possible that he has magical cuteness powers… LOOK AT THAT FACE).
Gryffindor is a 3-year-old Australian Shepherd — and he's been with Rachel since he was a puppy! 
Gryffindor loves going on walks, playing with squeaky toys, napping on the comfiest pillows, and chomping crunchy snacks. 
Here is Rachel and Gryffindor's journey to real food:
1. What makes Gryffindor special and unique?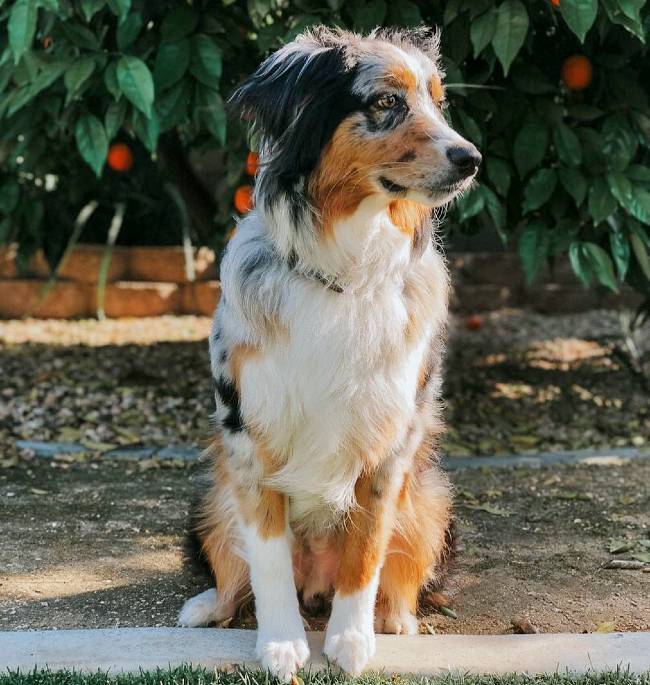 Gryffindor is not your average Australian Shepherd. While he does have a fluffy, wiggly butt, he is far from a sheep herder. Except when he tries to wrangle our cat (Gandalf).
He absolutely loves everything about life! From food to treats (I mean, who wouldn't?!), going on walks and sniffing all the popular spots in the neighborhood. He also enjoys all the belly rubs (actually, he will take pets anywhere!), meeting new people, and ESPECIALLY meeting new dogs.
Oh, and toys! Yes, burrow toys. The ones with the little plushy toys inside a larger toy! He runs around the house squeaking those little guys until they aren't capable of squeaking any longer! (Sorry not sorry?)
2. What is Gryffindor's favorite thing to do?
Gryffindor's favorite thing to do is meet new dogs. Whether that's at the dog park, on a walk in our neighborhood, or even barking at them through the window. He wants every dog to know that he loves them, oh so much!
3. What is your favorite thing to do with Gryffindor?
Gryffindor and I enjoy going on two walks a day. We take a leisurely stroll through our neighborhood, and see birds, squirrels, and sometimes deer!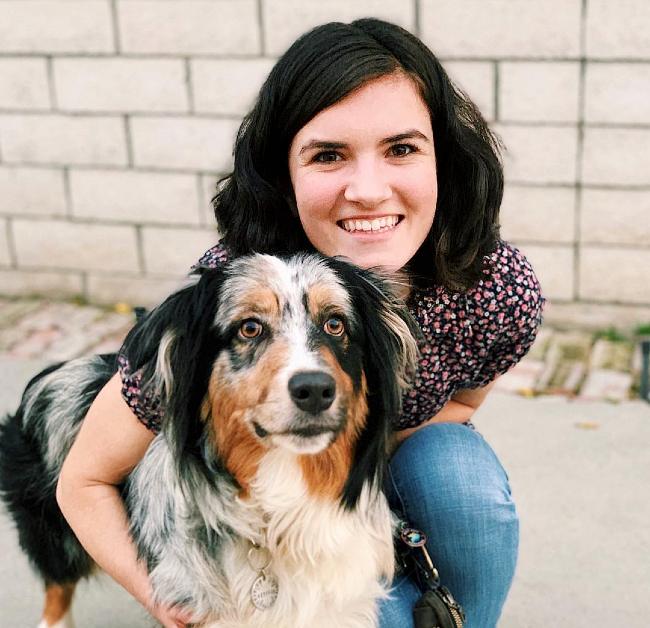 4. If you had to describe Gryffindor in 3 words, what would they be?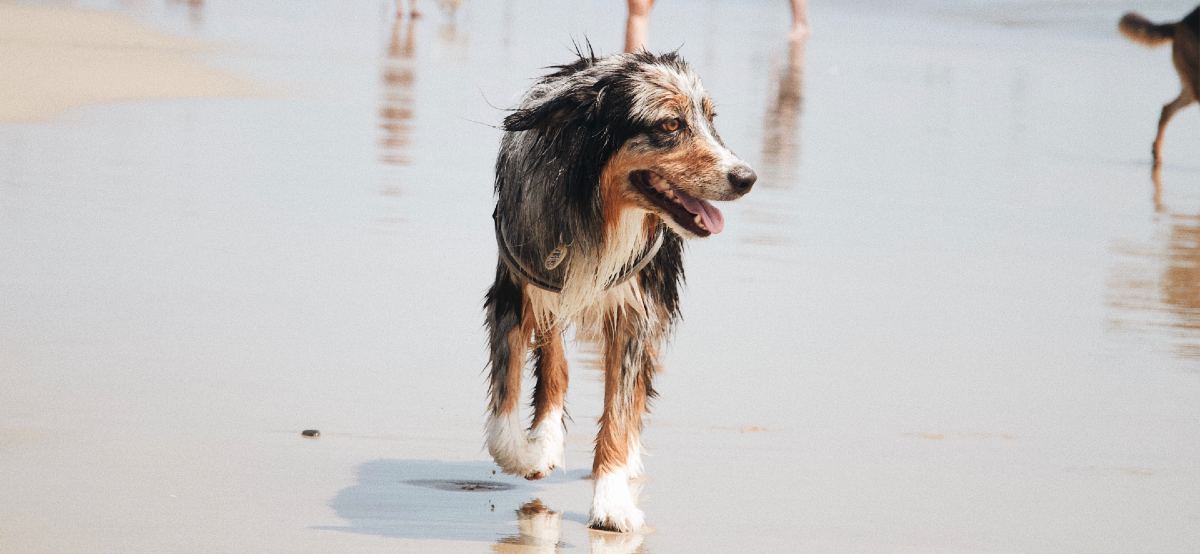 5. If Gryffindor had to describe YOU in 3 words, what would they be?
Loving. Patient. And a little busy. (I think dog's have a lot to teach us about priorities, and enjoying the slow life with the ones you love. I'm still working on that!)
6. How long have you had Gryffindor? What's your first memory together?
I remember picking up Gryffindor when he was a puppy and bringing him home for the first time. I was so excited but nervous at the same time because I only wanted the best for him. And I still do! Just a little less nervous…only a little less 🙂
I've had Gryffindor since he was a puppy. He will be 4 years old on May 10, 2021.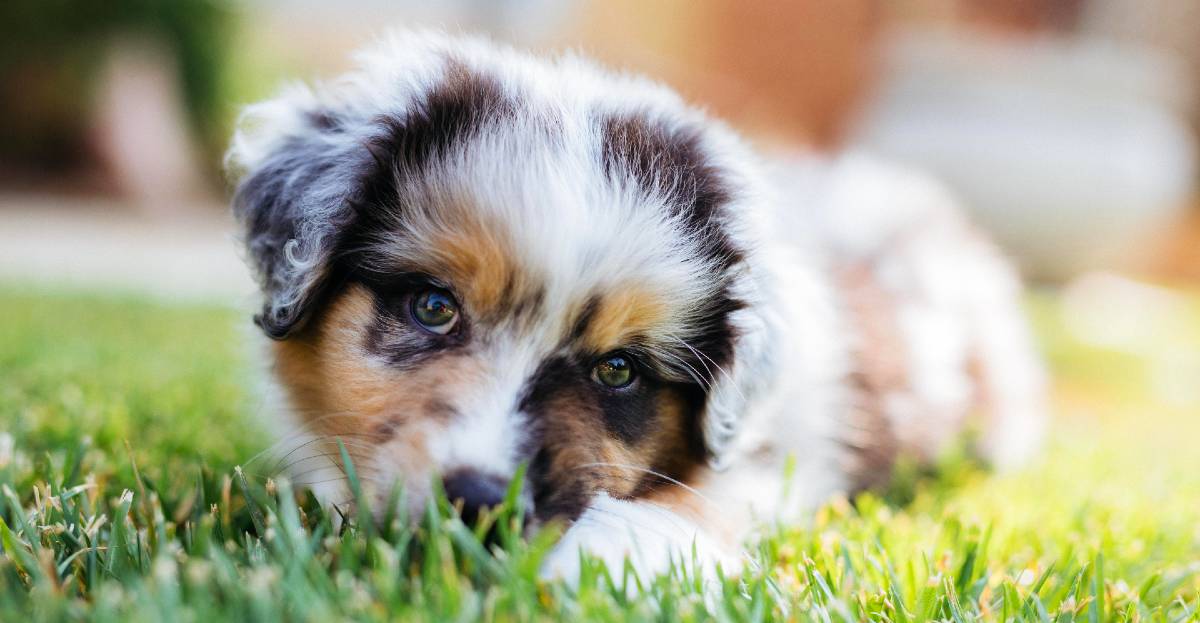 7. Where is Gryffindor's favorite napping spot?
Gryffindor LOVES laying on pillows. While he will nap just about anywhere, if there is a comfy spot available, he will take it! And pillows seem to provide him with the right amount of plush for his little tush.
8. What is Gryffindor's favorite treat/snack?
Gryffindor's favorite treats/snacks are anything crunchy. From carrots to apples, he loves to CHOMP. (No, he doesn't have the best table manners. Again, sorry not sorry.)
9. What is Gryffindor's daily routine?
Gryffindor wakes up & starts the day right with a bowl of The Simple Food Project Duck & Trout recipe. Then, once his food is settled, and I've had a cup of coffee, we go out for our morning walk.
We typically see quite a few dogs on our walks and the excitement really tires him out.
Then, Gryffindor may join me as I run errands or pick up food! He is your typical, head-out-the-window loving dog type. And it doesn't hurt that he usually gets quite a few compliments from the workers in the drive thrus.
Later in the evening, we will go for our second walk around the block, have dinner, and then settle in for the night. Which usually includes me watching tv and Gryffindor dozing off.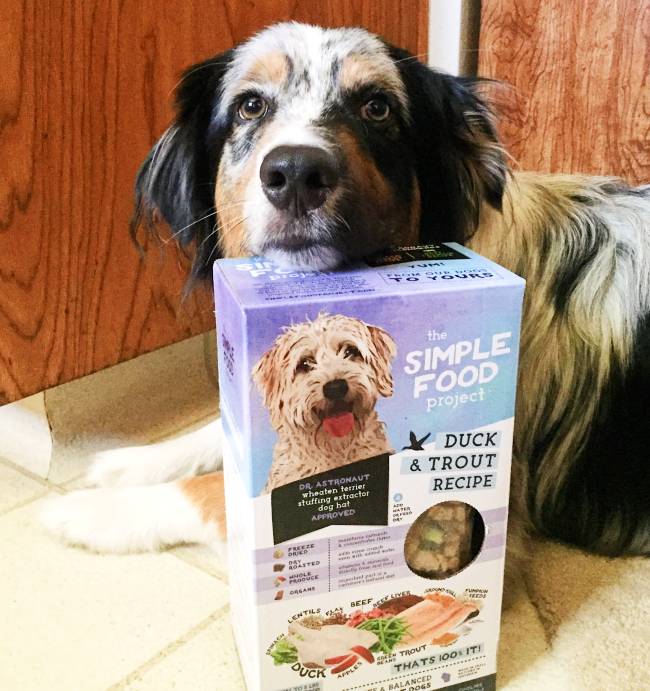 10. If Gryffindor won the lottery, what would he/she do with the money?
If Gryffindor won the lottery, he would buy a large property, adopt as many dogs as he could afford, and run & play with them all day long!
He would also buy himself some food and treats, because one can never have enough of those!
11. What's the best part about having a dog?
The best part about having a dog is what they can teach you about life. The more people I've met, the more it seems that every dog has come into their life at the perfect time and for a specific reason.
Whether that's as simple as companionship, to (in Gryffindor's case) reminding me to greet everyone with a smile, and make them feel special (even if I'm seeing them for the thousandth time).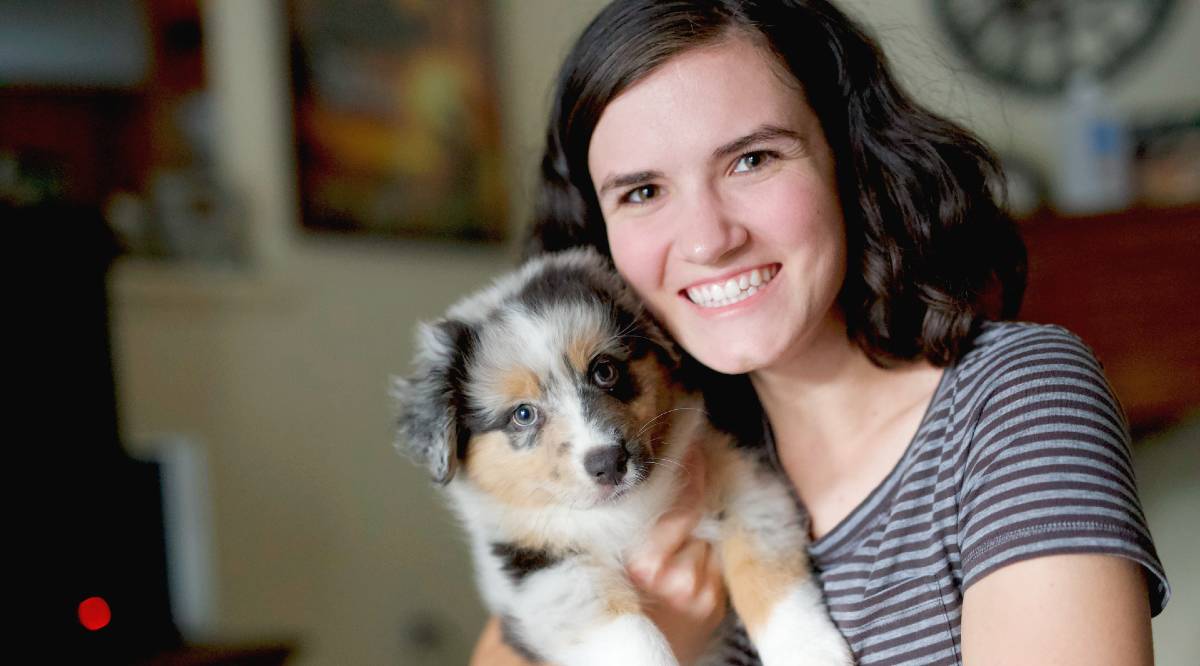 12. When and why did you switch from kibble?
As a puppy, Gryffindor ate kibble, a kibble that a few family members had recommended and I never questioned it. When Gryffindor was around 1 year old, I started seeing more talk about whole foods for dogs online. It was at this time that I came across The Simple Food Project.
13. What did you feed before and what caused you to make the switch?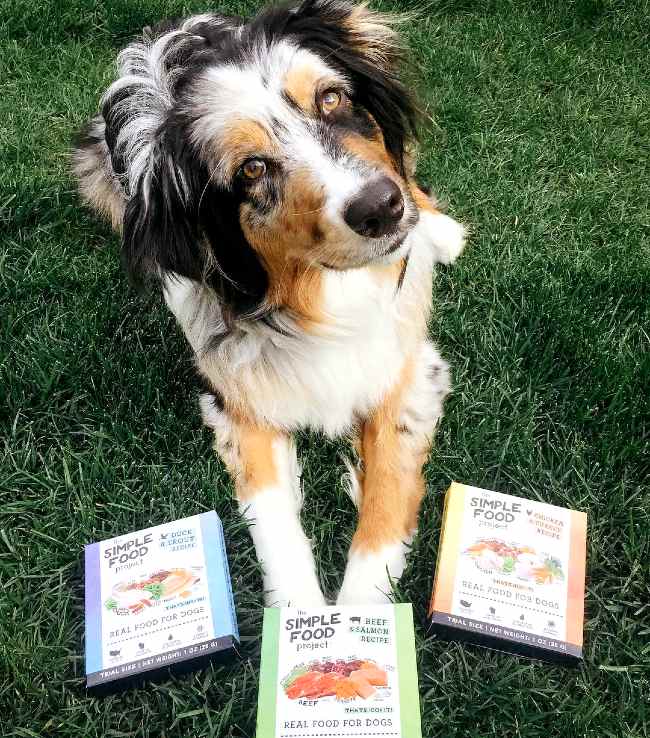 It is made with whole foods, minimally processed, high protein, low carb, no synthetics and the cherry on top is that every box is tested. And there is even a lot number on every box, that you can look up to see a photo of the ingredients that went into making the food. The Simple Food Project offered the quality, reliability, and transparency I was looking for.
14. What do you feed now?
I feed Gryffindor The Simple Food Project Duck & Trout recipe. He typically runs warm, so this food helps to neutralize his temperature.
15. What changes have you noticed in Gryffindor since switching to a whole food diet?
Since switching to a whole food diet, Gryffindor has a shinier coat, smaller poops, and doesn't look bloated anymore. He also doesn't have much tartar buildup because he isn't eating a diet filled with carbs.
16. What would you say to a pet parent who is considering making the switch?
Do it. Our pet's do SO much for us, feeding them a diet that they will enjoy and truly thrive on is the least we can do. It will make them happier and healthier, and hopefully add more days to their life that we can enjoy together!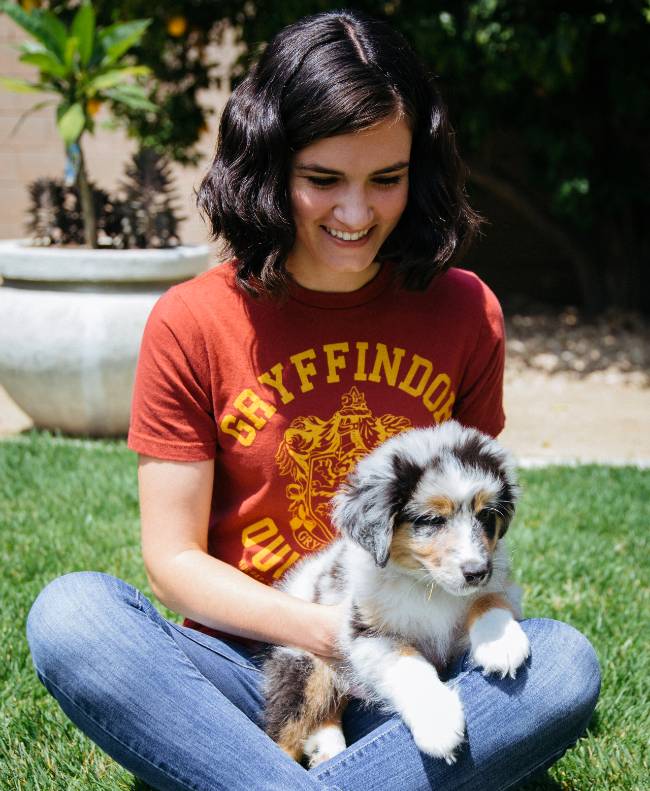 17. What would Gryffindor say about his/her whole food diet?
Gryffindor thinks that his whole food diet is the absolute best! He was tired of having unpredictable bowel movements and overall sluggishness from kibble. Since switching, he gets excited for meal time and always licks his bowl clean!