If you've ever had the pleasure of tussling with a kitten you've also no doubt had a firsthand experience, a painful one at that, of being bit by their adorable, razor-sharp canines.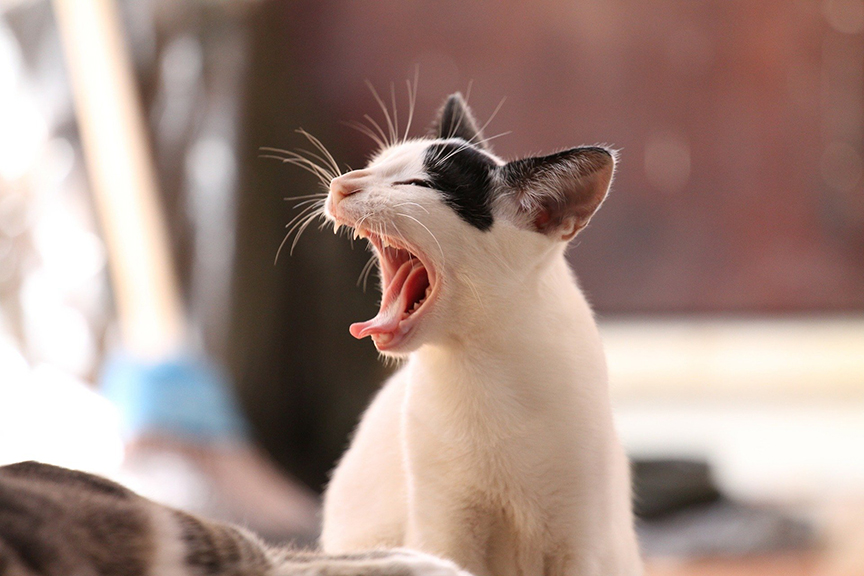 Those long, pointed cuspids serve a purpose. Carnivores like cats, tigers, and wolves have sharp teeth with large canines and pointed molars meant for ripping and tearing meat from the bone.
Each species, in fact, has a tooth and mouth structure that accommodates their own dietary requirements.
Herbivores like goats, cows, and camels eat plant material so they have flat molars that are able to chew and grind their food, which actually assists in the overall digestion of their plant-based diet. Omnivores have flat molars and less pronounced canines to tear, chew, and grind plants and meats.