Introducing Our Wag-Worthy Cause Rescue Series
We believe that every animal deserves a happy, healthy life. Of course that means well-rounded nutrition (would we be doing our job if we didn't mention that?) but it also means a safe home, a high quality of life, and a whole lotta love.
Not all pets are lucky enough to have loving families, but there are some incredible rescue organizations out there that are committed to finding forever homes for as many as possible.
But these rescue organizations can't do it alone — they need help from dog lovers all across the country. When a pack of pup-crazy humans get together, there's no limit to the good we can do!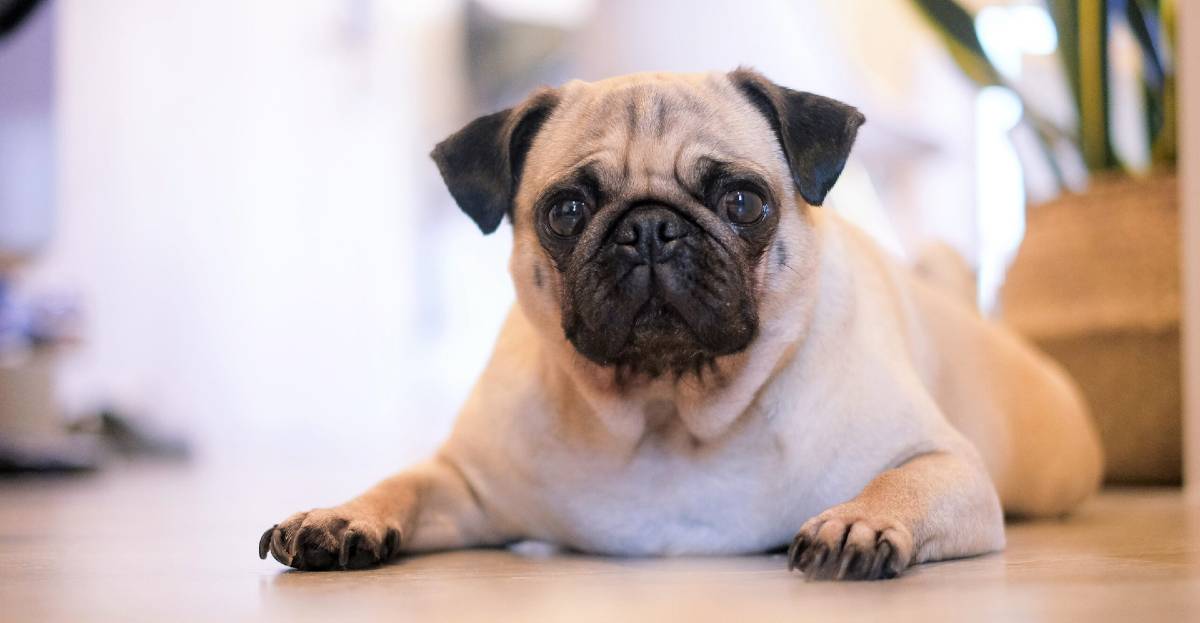 We are so proud and excited to announce our Wag-Worthy Cause Rescue Series. The goal of the series is to shine the light on some hard-working rescue organizations and help out some pups in need of forever families.
And guess what! We've got some ways that YOU can help these pups and organizations too. Oh, and do you like free stuff? Yeah, there's a lot of free stuff involved. Read on!
What Our Wag-Worthy Events Are All About​
For each rescue event, we partner with a fluffin' fantastic rescue organization. Our most recent organization was Albert's Dog Lounge — a truly heartwarming rescue dedicated to helping senior and special needs dogs find forever homes.
Each event is a live-stream on Facebook, hosted and sponsored by Herbsmith and The Simple Food Project! Here's what you can expect:
Learn about the rescue organization and how you can help
Meet some super foster parents and their foster pups (and yes, the pups are up for adoption at the time of the event!)
Spread the word far and wide and help build our supportive community of dog-lovin' do-gooders.
Donate to win prizes (i.e. free stuff… yeah, you should keep reading).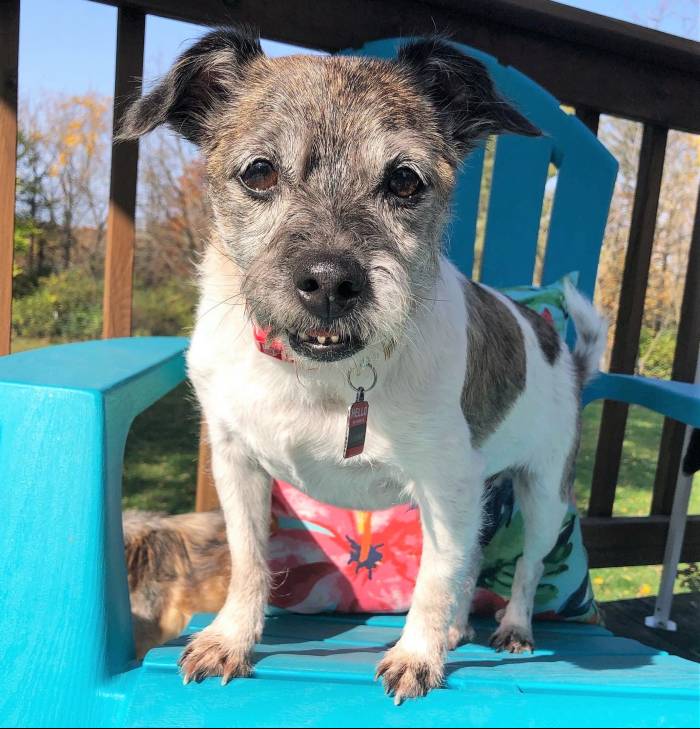 The goal is to raise some money and help the foster pups find forever families (could it be YOU?). And we have a lot of fun along the way. Do you like oohing and ahhing over puppy photos? Yeah, we do too. A little bit of dog trivia? Yes please! (Did you know that the dog who played Old Yeller was a rescue?).
Herbsmith and The Simple Food Project are honored to sponsor the prizes for these events. As soon as you donate, you're entered to win every single prize for the rest of the day — so it's always a good idea to donate early! The prizes range from delicious dog treats to whole boxes of food to one-of-a-kind pet portraits of YOUR dog! And the more donation milestones we reach, the more prizes get unlocked (and they tend to get bigger and bigger).
Our Most Recent Event: Albert's Dog Lounge​
For our most recent event, we partnered with Albert's Dog Lounge. This was our second event in the series (for the first event, we partnered with RescuedOHIO, so check them out too!).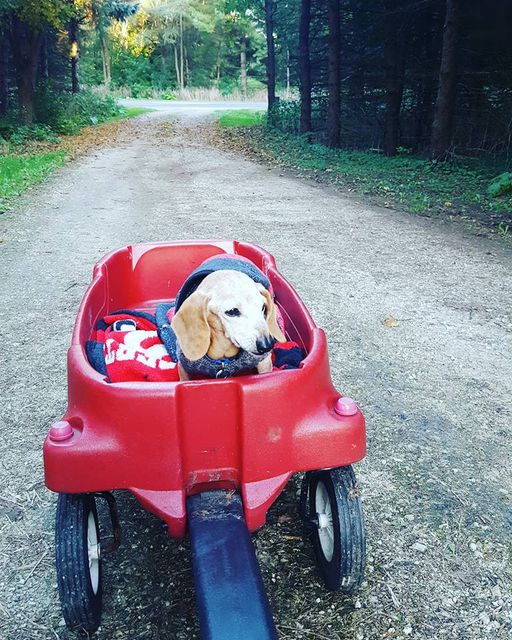 Albert's Dog Lounge is a 100% volunteer-run, foster-based 501(c)3 nonprofit rescue, dedicated to helping senior, special needs, and hospice dogs find forever families. These are the dogs that are often overlooked and least likely to be adopted, so Albert's Dog Lounge is committed to giving these pups a real chance to find loving families.
It all started in 2017 with a few passionate people — Mandy and Darren — who loved their own senior/hospice rescue dog, Albert. Albert was a cheeky little adventurer and stole the hearts of everyone who met him! When he passed away, Mandy and Darren founded this rescue organization in his honor. 
In a few short years, Albert's Dog Lounge grew to over 150 volunteers and foster families. Today, they even have two special transport vans and a 2,000 square foot facility. And though they're based in Wisconsin, they also rescue seniors and special needs dogs from Illinois, Missouri, Alabama, Tennessee, and Texas! In just this year, they've helped over 500 dogs!
At our recent Wag-Worthy Cause event, we chatted with co-founder Mandy, who emphasized the importance of the organization's 100% foster model. The foster-based model means that the dogs can wait for their forever families in a comfortable home rather than an overcrowded shelter. This is especially important for senior and special needs dogs, because they are often first on the euthenasia lists in shelters.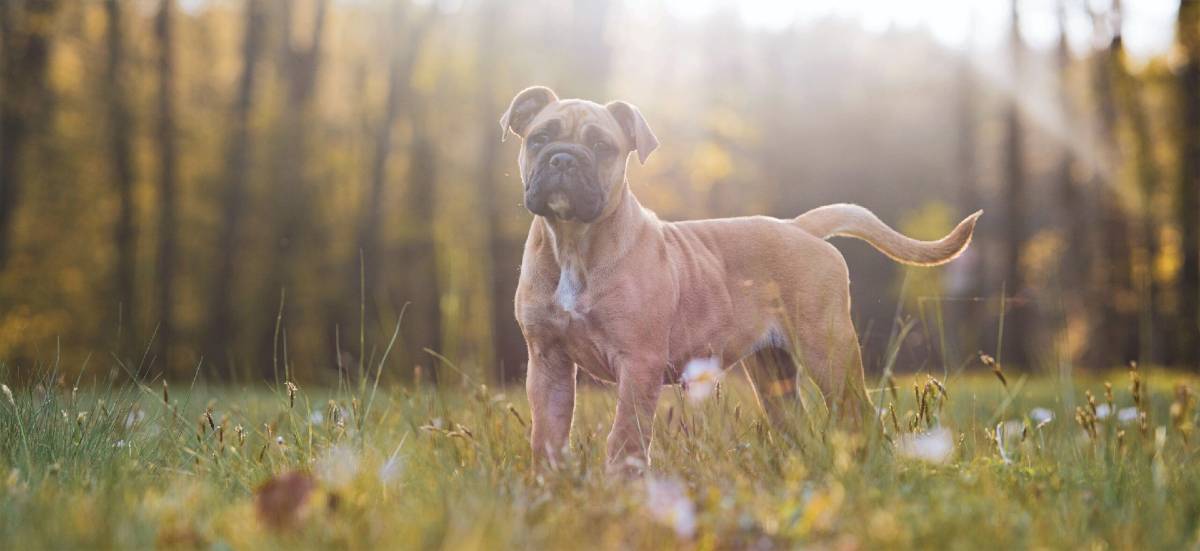 Fostering also gives rescue dogs the very best chance at success for when they meet their forever families. First, they've already experienced socialization with people and potentially other pets (thanks to the foster family). And second, the foster families give in-depth information to the potential forever families, so there are no surprises when it's time for adoption. This leads to matches made in heaven!
We met Sarah, who had 16 dogs in her house! Sarah is especially passionate about and uniquely equipped for helping vision-impaired dogs, so many of the dogs she fosters are blind or partially blind (when we chatted with her, she had NINE!). She introduced us to her sweet foster pups Strudel and Artemis, who promptly melted everybody's heart.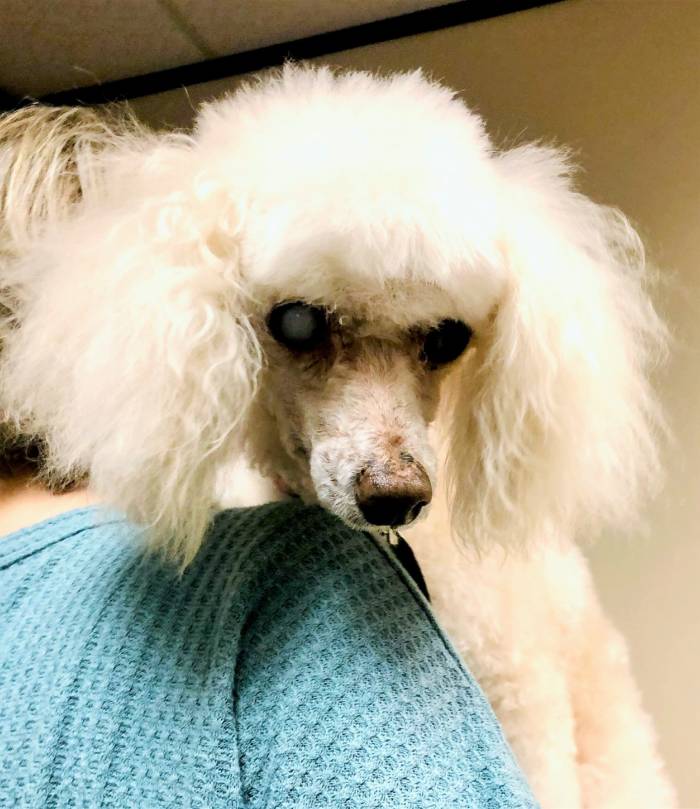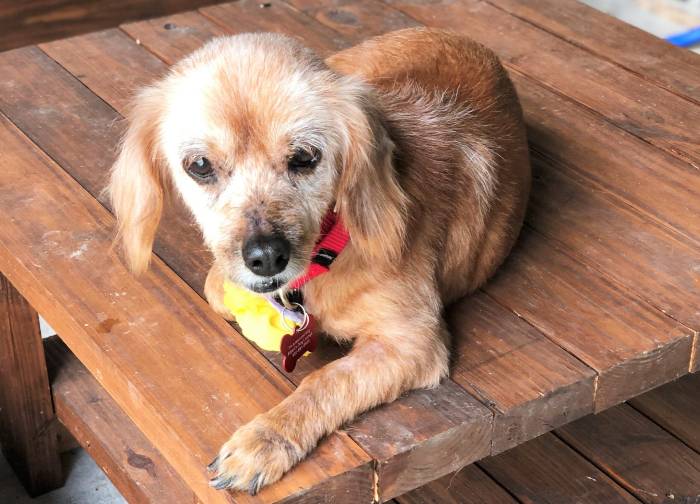 We also met Lexi, who has had over 300 foster dogs over the years! (And she lets all of them sleep in her bed!) We met her foster pup Fergie. She's about 12 years old, but she still "prances" around and enjoys life.
And we met Lindsey, who has been fostering for over 12 years. Lindsey emphasized her love of rescuing senior dogs — she doesn't even mind changing doggie diapers! For any dog that needs a mom, Lindsey will be there, saying, "I'll be your mom!" Lindsey introduced us to her foster pup Biyo, who is a calm and kind German Shepherd, and also Lela, who is a super smart farm dog.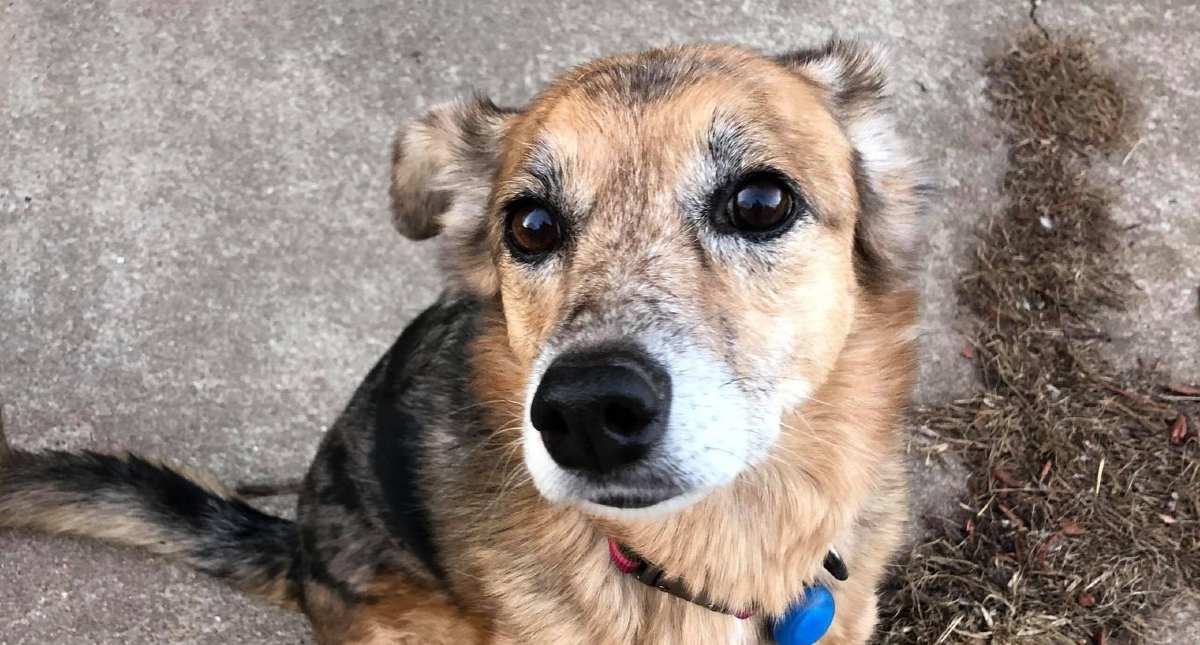 All of the foster pups we met during the event have been recently adopted! Inspired? We were. To watch the full event, click here.
To check out Albert's Dog Lounge and see which dogs are currently up for adoption, pop over to their website!
Throughout the event, we raised $1,110 for Albert's Dog Lounge! We are so honored to be part of such a giving and enthusiastic community and can't wait for our next event! Speaking of…
Our Next Event — Extra Wags and Sniffs
We're ramping up for our next Wag-Worthy Cause event — a springtime event when we can all pause to sniff the flowers! Like always, we will have some adorable pups to meet and a TON of free giveaways. As soon as you donate, you'll be eligible to win them all! And as we reach donation milestones, Herbsmith and The Simple Food Project will unlock bigger and bigger prizes!
We need your help! Let us know in the comments which rescue organization we should support at our next event (or the one after that)! We are dedicated to supporting volunteer-run, foster-based rescues and helping as many rescue dogs as we possibly can! And we want all of your suggestions.
After all, we need YOU to make these events a success. We're so proud of our community and want to grow it even more. So spread the word, gather your dog-lovin' crew, and join our Wag-Worthy Cause!