1. Healthier: there are far more natural nutrients in whole foods than in a highly processed bag of kibble. Have you seen that paragraph of vitamins and minerals on the back of the bag? Those are there because the food lacked all those things to begin with.
2. Happier: Dogs really can get addicted to kibble. It's like junk food—full of sugar, carbs and artificial flavors. But even with this "kibble dependency", most dogs will still prefer real meat and veggies over dry kibble (and their improved health will translate into happier moods as well). 
3. More energized: real food supplies dogs with better energy for longer, while kibble only gives them sugar highs. The energy dogs get from whole food meals is less of a roller coaster, so your dog won't experience that big crash halfway through the day.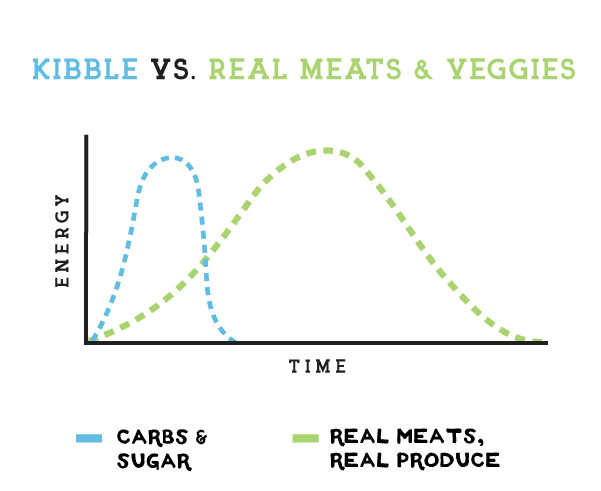 4. More in shape: This better form of energy also translates into less hunger and less over-indulging. Dogs who eat real, whole foods tend to be in better shape, and are also at a lower risk for obesity, type-2 diabetes, and even cancer.